Personal Injury & Worker's Compensation Attorney Bryan / College Station TX
Stuart F. Lewis, Attorney at Law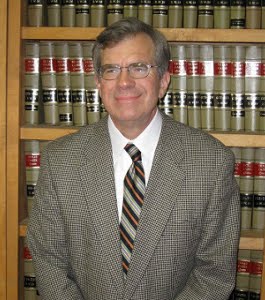 Stuart F. Lewis has been a licensed attorney and working in the Bryan since 1976. Over 20 of those years have been spent as a sole practitioner.  He grew up locally in Bryan, TX and moved to Maryland. Stuart graduated the University of Virginia class of 1973 and St. Mary's School of Law in San Antonio  class of 1976.
When hiring an attorney it is important that you choose someone that you can be confident in to properly represent you and your case. When hiring an attorney, experience matters.
Stuart F. Lewis has the experience you need on your side. He has been practicing in this county for over 30 years and has appeared before the Texas Supreme Court. Stuart knows the law and is persistent in exploring avenues for getting you the compensation you deserve.
Call the Office of Stuart F. Lewis today at (979) 776-4889 or use the contact form on the left.
No Recovery - No Fee
Stuart F. Lewis has over 35 years of experience. His expertise as a workers comp and personal injury attorney in Bryan / College Station Texas is extensive. Try Stuart's services at no risk. If we don't get you a recovery, you won't pay a fee.
Don't Hesitate. Call Now. (979) 776-4889